Summary
Current Position: US Representative for AR 1st District since 2011
Affiliation: Republican
Former Position(s): Radio announcer, businessman, and U.S. Army soldier. from 1985 – 2011
Other positions: 
Ranking Member of the Counterterrorism, Counterintelligence, and Counterproliferation Subcommittee
Featured Quote: 
House Democrats are now defending/considering "art" as "infrastructure" because they want the U.S. to emulate Soviet-style infrastructure? Absolute nonsense… American tax payers won't go along with this, either.
Featured Video: 
Congressman Rick Crawford questions Robert Mueller during hearing
News
JONESBORO, Ark. (KAIT) – Rep. Rick Crawford (R-Jonesboro) was in Jonesboro Saturday to speak with Region 8 News about the evacuation crisis in Afghanistan.
Crawford panned President Biden's exit strategy and said he seriously doubts evacuation efforts will be finished by the end of the month.
But, he also wanted to let those in Region 8 know that he and others in Congress, are working hard to make sure that no Americans are left behind in Afghanistan.
"Right now, there are American people in Afghanistan that feel like they've been abandoned," Crawford said. "What I'm telling you is we're going to do everything that we can to not abandon the Americans left behind in Afghanistan. In fact, that's our ethos as someone who's a veteran, you don't leave your fellow soldiers behind, you just don't do that."
Twitter
About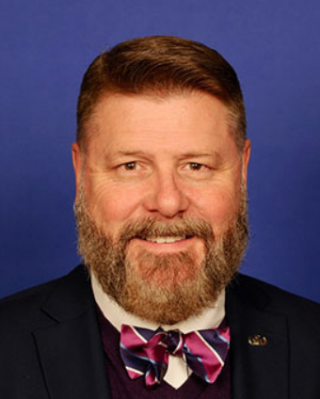 Source: Government page
Growing up in an Air Force family, Rick lived all over the United States and in England. Rick's parents taught him devotion to service from a young age. Those simple life lessons have remained with Rick, and are at the forefront of his mind when working on creating a more prosperous America for generations to come.
Upon graduating from high school, Rick enlisted in the United States Army where he served as an Explosive Ordnance Disposal Technician. He completed four years of service, advancing to the rank of Sergeant, and earned numerous medals for service at home and in Southwest Asia.
After completion of his military service, Rick matriculated to Jonesboro, Arkansas, to attend Arkansas State University and graduated in 1996 with a degree in Agriculture Business and Economics.
Once he completed college, Rick started competing in rodeos across the country and discovered his talent in announcing and producing. He then began his own announcing company, which led to a career in agri-news reporting and broadcasting. Rick also served as marketing manager for one of the largest John Deere dealer groups in North America.
Wanting to create a better and brighter future for Arkansas's First District, Rick decided to run for Congress in 2010. In his five terms in Congress, Rick has voiced the concerns of his district while bringing solutions to the national table. He is on the Agriculture Committee, serving on the Subcommittees on Commodity Exchanges, Energy, and Credit, and General Farm Commodities and Risk Management. Rick has played a critical role in passing two Farm Bills, having served on the Conference Committees in 2014 and 2018. He views agriculture as a national security issue – a nation that cannot feed itself is a nation that is not secure.
National security is one of Rick's top priorities and he was appointed in 2017 to serve on the the House Permanent Select Committee on Intelligence (HPSCI), the first and only Arkansas representative to do so. He is currently the Ranking Member of the Counterterrorism, Counterintelligence, and Counterproliferation Subcommittee.
Rick also serves on the Transportation and Infrastructure Committee where he has worked to create safer and more reliable highways, waterways, railroads, and runways. His most significant accomplishment for the First District was the interstate designation of I-555, a vital corridor for Northeast Arkansas. He currently serves on the Subcommittee on Highways and Transit and as the Ranking Member of the Subcommittee on Railroads, Pipelines, and Hazardous Materials. In this leadership role, Rick influences decisions on the economic and safety regulation of railroads and the safety oversight of pipelines and pipeline facilities.
During his tenure in Congress, Rick has been honored for his legislative efforts by:
• USA Rice Federation Friend of the Rice Industry Award
• AgriBank & AgriBank District Farm Credit Council Friend of Farm Credit Award
• National Federation of Independent Businesses, Guardian of Small Business Award
• Retire Safe, Standing Up for American Seniors Award
• Arkansas State University College of Agriculture and Technology Outstanding Alumnus Award
• Farm Bureau Federation, Friend of Farm Bureau Award
• National Association of Manufacturing, Award for Manufacturing Legislative Excellence
• Rural Community Alliance, Champion of Rural Arkansas Award
• National Association of Mutual Insurance Companies Benjamin Franklin Public Policy Award
• International Foodservice Distributors Association Thomas Jefferson Award
• Associated Builders & Contractors Champion of the Merit Shop Award
Rick and his wife Stacy, also an ASU graduate, live in Jonesboro with their two children, two dogs, four chickens, and two rabbits.
In his spare time he enjoys spending time with his family, cooking chili, watching old western films, and playing guitar and singing for his band, Triple Nickel.
Voting Record
Caucuses 
C130 Modernization Caucus
Chicken Caucus, Co-Founder, Co-Chairman
Congressional Job Creators Caucus
Congressional Motorsports Caucus
Explosive Ordnance Disposal Caucus, Co-Founder, Co-Chairman
I-69 Caucus
Mississippi River Caucus, Co-Chairman
Nuclear Energy Caucus
Panama Canal Expansion Caucus, Co-Founder
Rice Caucus, Co-Founder, Co-Chairman
Steel Caucus
Offices
Washington, DC Office
Hours of Operation
Monday-Friday 9:00AM-5:00PM (EST)
2422 Rayburn HOB
Washington, DC 20515
Phone: (202) 225-4076
Fax: (202) 225-5602
Jonesboro Office
Hours of Operation
Monday-Friday 8:00AM-5:00PM
2400 Highland Drive, Suite 300
Jonesboro, AR 72401
Phone: (870) 203-0540
Fax: (870) 203-0542
Cabot Office
Hours of Operation
Monday-Friday 8:00AM-5:00PM
112 S. 1st
Cabot, AR 72023
Phone: (501) 843-3043
Fax: (501) 843-4955
Mountain Home Office
Hours of Operation
Monday-Friday 8:00AM-5:00PM
1001 Highway 62 E, Suite 9
Mountain Home, AR 72653
Phone: (870) 424-2075
Fax: (870) 424-3149
Contact
Email:
Web
Government Page, Campaign Site, Twitter, YouTube, Wikipedia
Politics
Source: none
Campaign Finance
Open Secrets – We Follow the Money
Voting Record
VoteSmart – Key Votes & Ratings
Search
Wikipedia Entry
Eric Alan "Rick" Crawford (born January 22, 1966)[1] is an American politician who has been the U.S. Representative for Arkansas's 1st congressional district since 2011. He is a member of the Republican Party. Before he was elected to Congress, Crawford was a radio announcer, businessman, and U.S. Army soldier.
Early life and education
Crawford was born at Homestead Air Force Base in Florida, the son of Ruth Anne and Donnie J. "Don" Crawford.[2] He grew up in a military family; his father served in the United States Air Force. He graduated from Alvirne High School in Hudson, New Hampshire. Crawford enlisted in the United States Army and served as an explosive ordnance disposal technician assigned to the 56th Ordnance Detachment at Fort Indiantown Gap in Pennsylvania.[3] He left the U.S. Army after four years' service[4] at the rank of Sergeant. After his service, Crawford attended Arkansas State University in Jonesboro, Arkansas, graduating in 1996 with a B.S. in agriculture business and economics.[5]
Rodeo and music career
In 1993, Crawford was seriously injured in a rodeo accident. He transitioned into a career in radio announcing for the rodeo. He also launched a music career, and has been called a "singing cowboy" as he sometimes performed his music while riding a horse. In 1994, Legacy, Inc. released his album Crackin' Out, recorded at Haage Studios in Kirbyville, Missouri. Crawford dedicated the project to "that dyin' breed called 'Cowboy'".[6]
Radio career
Crawford was a news anchor and agri-reporter on KAIT-TV in Jonesboro and farm director on KFIN-FM. He owned and operated the AgWatch Network, a farm news network heard on 39 radio stations in Arkansas, Missouri, Tennessee, Mississippi, and Kentucky.[7]
U.S. House of Representatives
Elections
2010
Crawford ran for Arkansas's 1st congressional district after U.S. Representative Marion Berry decided to retire. He was endorsed by Governor Tim Pawlenty of Minnesota, former Arkansas Governor Mike Huckabee, former federal official Asa Hutchinson, and former U.S. Representative Ed Bethune.[8] He won the Republican primary, defeating Princella Smith, 72% to 28%,[9] and the general election, defeating Berry's chief of staff Chad Causey, 52% to 43%.[10]
2012
Crawford was reelected, defeating Democratic nominee Scott Ellington, 56% to 39%.[11]
2014
Crawford was reelected to a third term, defeating Heber Springs Mayor Jackie McPherson, 63% to 33%.[12]
2016
Crawford was reelected to a fourth term, defeating Libertarian candidate Mark West, 76% to 24%.[13]
2018
Crawford was reelected to a fifth term, defeating Democratic nominee Chinton Desai, 70% to 29%.[13]
2020
Crawford was reelected unopposed.[14]
Tenure
On January 5, 2011, Crawford was sworn into office as a member of the 112th Congress. He is the first Republican to represent his district since Reconstruction. The last Republican to represent the district was Asa Hodges, who vacated the seat on March 3, 1875.[15] Crawford is a member of the Republican Study Committee.[16]
In 2010, Crawford signed a pledge sponsored by Americans for Prosperity to vote against any global warming legislation that would raise taxes.[17]
Crawford supported President Donald Trump's 2017 executive order to impose a ban on travel to the U.S. by citizens of seven Muslim-majority countries, saying that the order was "designed to keep our nation safer" but that "Green card holders and aides of the U.S. military should be allowed entry."[18]
Crawford voted for the Tax Cuts and Jobs Act of 2017.[19] He believed the bill would make it easier for people to file their taxes and that "the vast majority of middle-income families in my district will get to keep more of their money to use as they wish." He also believed that local businesses would hire more and raise employees' pay in the wake of the bill's implementation.[20]
In 2019, Crawford received a death threat from James Powell, a 43-year-old Arkansas resident. Powell was charged with "first-degree terroristic threatening" after an investigation by U.S. Capitol Police and the FBI. The charge carries a maximum six-year prison sentence and $10,000 fine.[21][22]
Crawford opposed Obergefell v. Hodges, the Supreme Court ruling that same-sex marriage bans are unconstitutional.[23]
In December 2020, Crawford was one of 126 Republican members of the House of Representatives to sign an amicus brief in support of Texas v. Pennsylvania, a lawsuit filed at the United States Supreme Court contesting the results of the 2020 presidential election, in which Joe Biden defeated[24] Trump. The Supreme Court declined to hear the case on the basis that Texas lacked standing under Article III of the Constitution to challenge the results of an election held by another state.[25][26][27]
As of October 2021, Crawford had voted in line with Joe Biden's stated position 7.5% of the time.[28]
Legislation
On January 18, 2013, Crawford introduced the Farmers Undertake Environmental Land Stewardship Act (H.R. 311; 113th Congress).[29] The bill would require the Environmental Protection Agency (EPA) to modify the Spill Prevention, Control, and Countermeasure (SPCC) rule, which regulates oil discharges into navigable waters and adjoining shorelines.[30] The rule requires certain farmers to develop an oil spill prevention plan certified by a professional engineer and may require them to make infrastructure changes.[30] According to supporters, the bill would "ease the burden placed on farmers and ranchers" by making it easier for smaller farms to self-certify and raising the level of storage capacity under which farms are exempted.[31]
Committee assignments
Temporary resignation
On November 8, 2019, Crawford announced he would temporarily resign from his seat on the House Intelligence Committee. Taking his place was Jim Jordan. This move allowed Jordan to lead President Donald Trump's public impeachment hearings. Crawford said he would resume his position once the "impeachment hoax" had concluded.[32]
Electoral history
Arkansas 1st Congressional District Republican primary election, 2010
Party
Candidate
Votes
%
Republican
Rick Crawford
14,461
71.79
Republican
Princella Smith
5,682
28.21
Arkansas 1st Congressional District Election, 2010
Party
Candidate
Votes
%
Republican
Rick Crawford
93,224
51.79
Democratic
Chad Causey
78,267
43.48
Green
Ken Adler
8,320
4.62
Write-ins
Write-ins
205
0.11
Arkansas 1st Congressional District election, 2012
Party
Candidate
Votes
%
Republican
Rick Crawford (inc.)
138,800
56.23
Democratic
Scott Ellington
96,601
39.13
Libertarian
Jessica Paxton
6,427
2.60
Green
Jacob Holloway
5,015
2.03
Arkansas 1st Congressional District election, 2014
Party
Candidate
Votes
%
Republican
Rick Crawford (inc.)
124,139
63.25
Democratic
Jackie McPherson
63,555
32.38
Libertarian
Brian Scott Willhite
8,562
4.36
Arkansas 1st Congressional District election, 2016
Party
Candidate
Votes
%
Republican
Rick Crawford (inc.)
183,866
76.3
Libertarian
Mark West
57,181
23.7
Arkansas 1st Congressional District election, 2018
Party
Candidate
Votes
%
Republican
Rick Crawford (inc.)
138,757
68.9
Democratic
Chintan Desai
57,907
28.8
Libertarian
Elvis Presley
4,581
2.3
Arkansas 1st Congressional District election, 2020
Party
Candidate
Votes
%
Republican
Rick Crawford (inc.)
237,596
100
Personal life
Crawford and his wife, Stacy, live in Jonesboro with their children. He attends Central Baptist Church, a Southern Baptist congregation in Jonesboro.[33]
References
External links
Issues
Source: Government page
Committees
House Committee on Agriculture
Subcommittee General Farm Commodities and Risk Management
Subcommittee on Commodity Exchanges, Energy, and Credit
House Committee on Transportation and Infrastructure
Ranking Member, Subcommittee on Railroads, Pipelines, and Hazardous Materials
Subcommittee on Highways and Transit
House Permanent Select Committee on Intelligence
Ranking Member, Subcommittee on Counterterrorism, Counterintelligence, and Counterproliferation
Legislation
Sponsored and Cosponsored
Issues